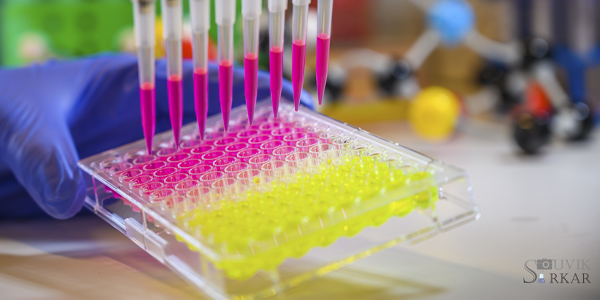 We address a significant unmet medical need by developing a new class of antibacterial agents that target antimicrobial resistance.
This is done either by a direct antimicrobial effect or by potentiating existing antibiotics. The compounds are new small molecule chemical entities from a well-developed chemical platform with excellent synthetic availability and desirable drug properties.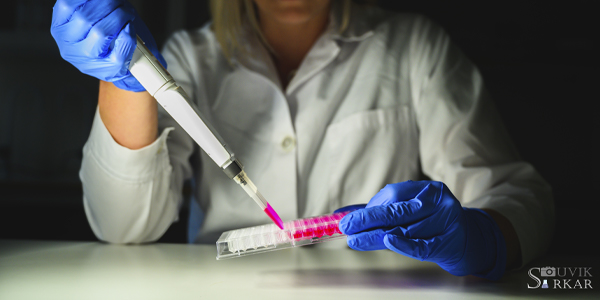 | | |
| --- | --- |
| | New class of antibacterial agents to combat antibiotic resistance |
| | New mode of action |
| | Target large and growing markets |
| | High unmet medical need |
| | Experienced team |
QureTech Bio's vision is to develop first-line drugs to combat infectious diseases and the occurrence of antibiotic resistance.
The company was founded in 2010 to commercialize world-leading research from groups based at Umeå University, Sweden, and Washington University, St Louis, USA. Since the foundation, several key persons have joined the company either as board members, researchers, or scientific advisors.
The company's development programs are partly based on research funded by academic research grants. The company has also received soft funding from Umeå Biotech Incubator, the European Union Horizon 2020 program SME Instrument Phase 1, Swelife (a strategic innovation program funded by the Swedish innovation agency Vinnova), and by the ENABLE-2 program (funded by Vinnova).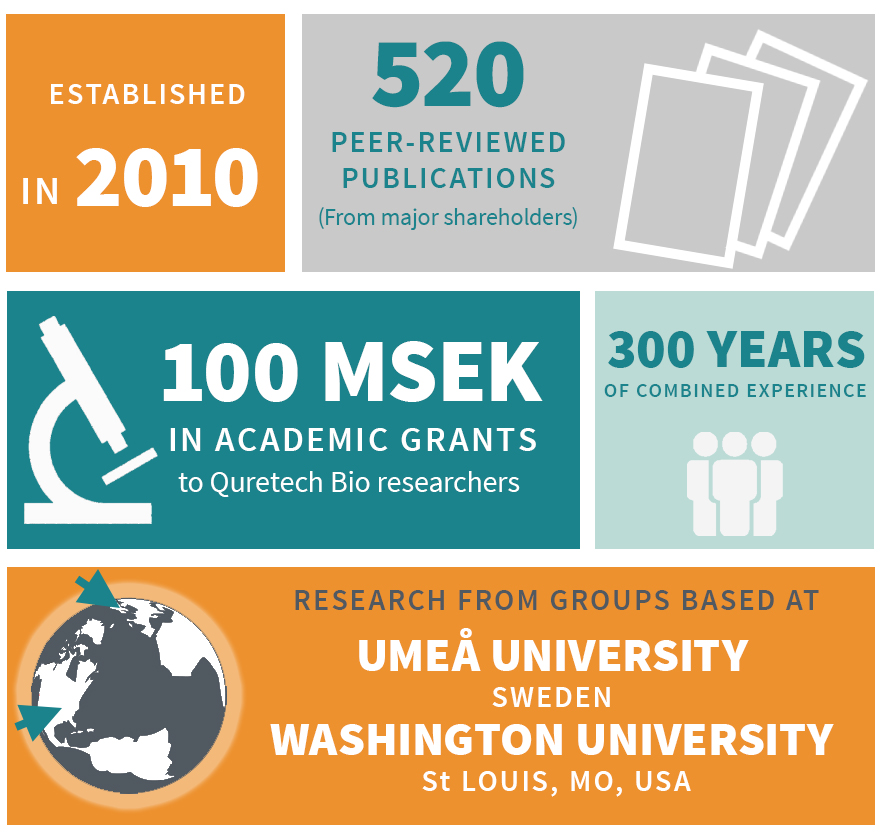 We are actively seeking investors and collaboration partners to enable development and commercialization of the company's pipeline programs.
Welcome to contact us for more information about partnership opportunities.